Programs For Adults
The following are programs for adults.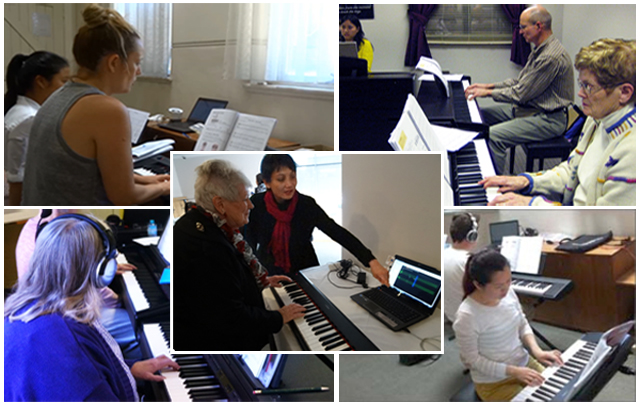 Adult Piano Class
Learned the piano a long time ago? Want to brush up on your piano skills?
Want to share music interest with your little ones who are learning an instrument? Jam with them? Play a duet or trio?
Want to play some pop songs? Learn those songs you love and wished you could play?
This group electronic-piano program is offered to adult beginners as well as those who learned the piano/keyboard years ago and would like to pick it up again. It enables the individual to play as a member of an ensemble in a fun relaxed environment. Program length is tailored to the students' needs.
Adult Singing and Playing Class
This group program is designed for adults who wish to play the electronic-piano and sing at the same time. It is a sociable class where individuals sing and play their favourite songs as part of an ensemble. Program length is tailored to the students' needs.
Looking for a program that is not on this page?
If so, please click on Contact Us to ask and find out more.